To add a new account you want to click on the plus sign on the navigation bar to the left hand side. There will be 3 different options but we want to focus on the 'Create Account' option as shown below.
After clicking the 'Create Account' option it will bring you to this page where you would select they type of account (Property, Contact, Management Company) and you would then fill out the information for both the Primary account and the Address.
If this property is going to be managed by a management company you would select that in the 'Assign to Mgmt Co' Drop down list above the 'Cancel' and 'Done' options.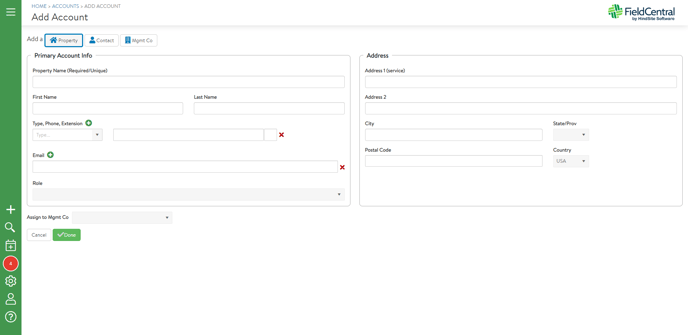 If you would like to learn more about the differences between each type of account please click here