The Billing Menu can be broken up into a few different sections: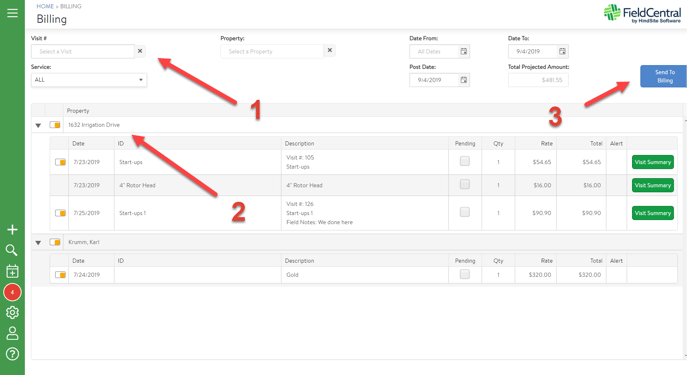 1: Search Parameters -
The above fields may be used to search for a specific visit number, type of service, or property name. In addition a date range can be selected to run a more specified report.
2: Listed Invoices -
The shown section will contain all pending invoices that are ready to be sent to the Accounting Package.
This section will also show information about the invoices such as: The property name, description of service, material used, rate and quantity of material used and services rendered, and the total.
3: Send to Billing -
Clicking this button will start the transfer process and mark these invoices as pending. The steps to finalizing the process will depend on which Accounting Package is being paired with Field Central.