To access the scheduling screen:
Click onto the icon and click Schedule.
Click the icon located at the bottom left-hand side in the Quick Access Menu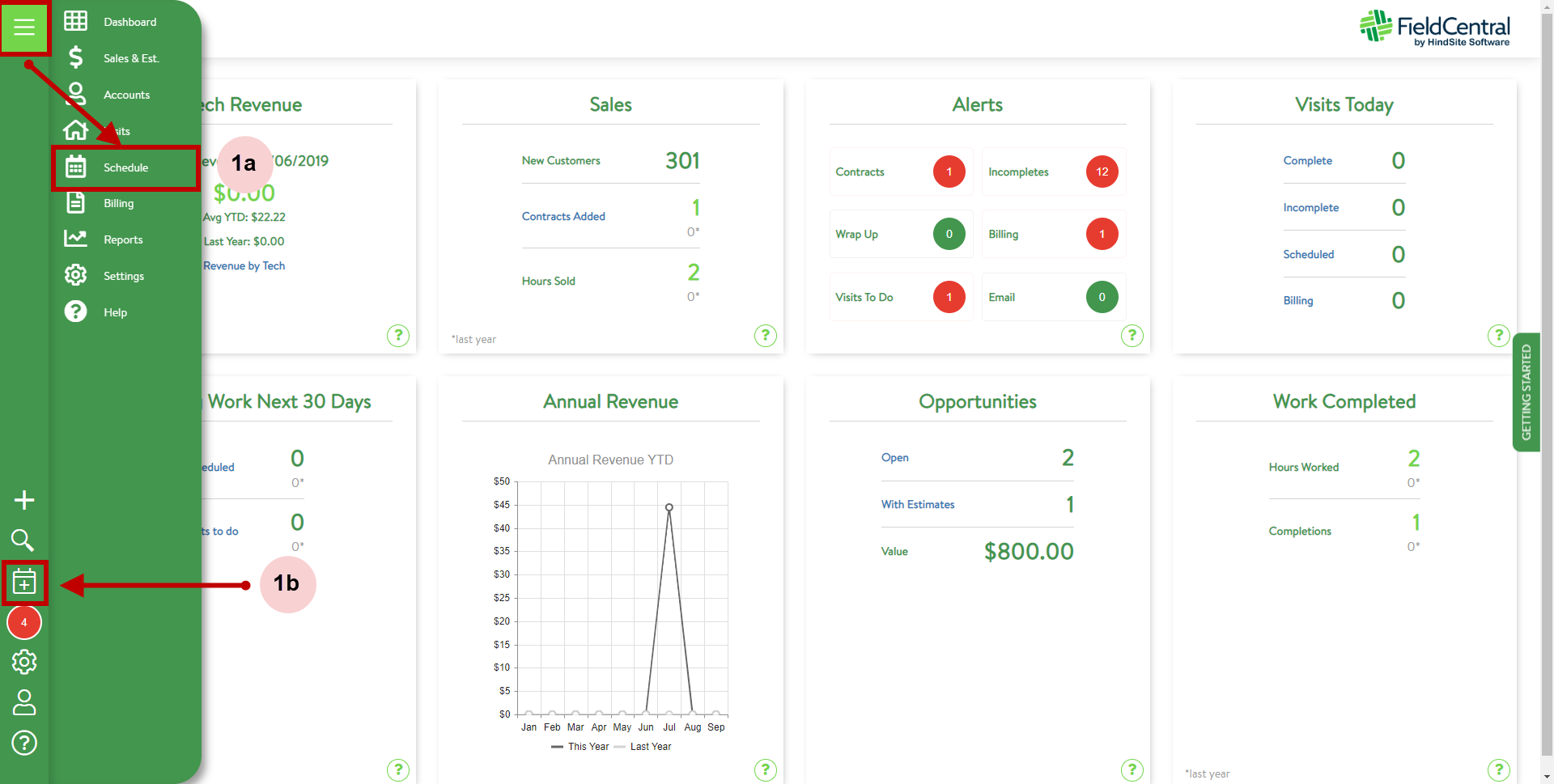 Enter any desired contact information (e.g., First Name, Last Name, Company Name, Property Address, Phone Numbers, Emails, etc...) that you're looking for. **Note: By clicking onto the

icon, it will allow you to go directly into the customer's contact info.**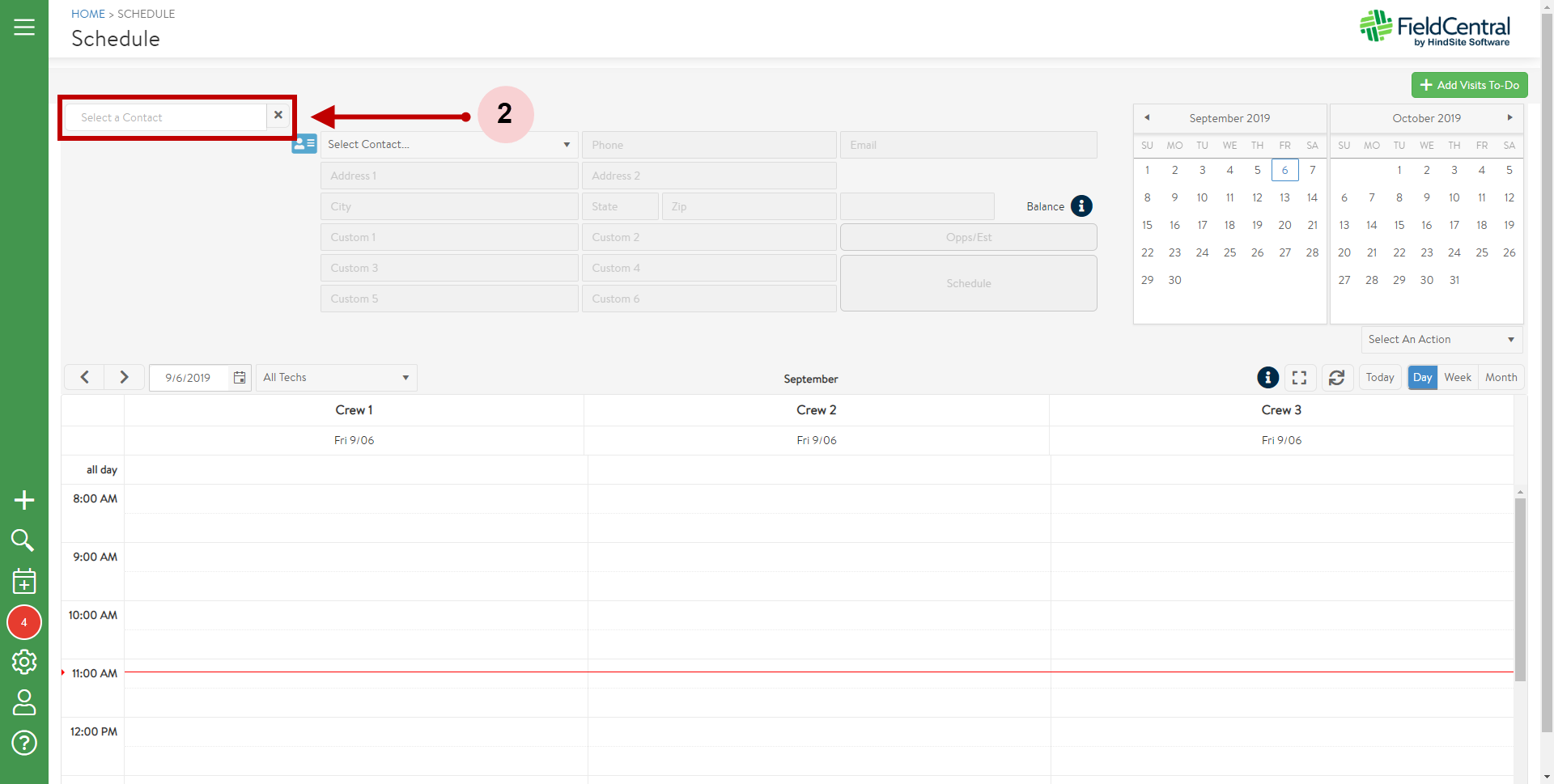 Select the desired Property OR Person.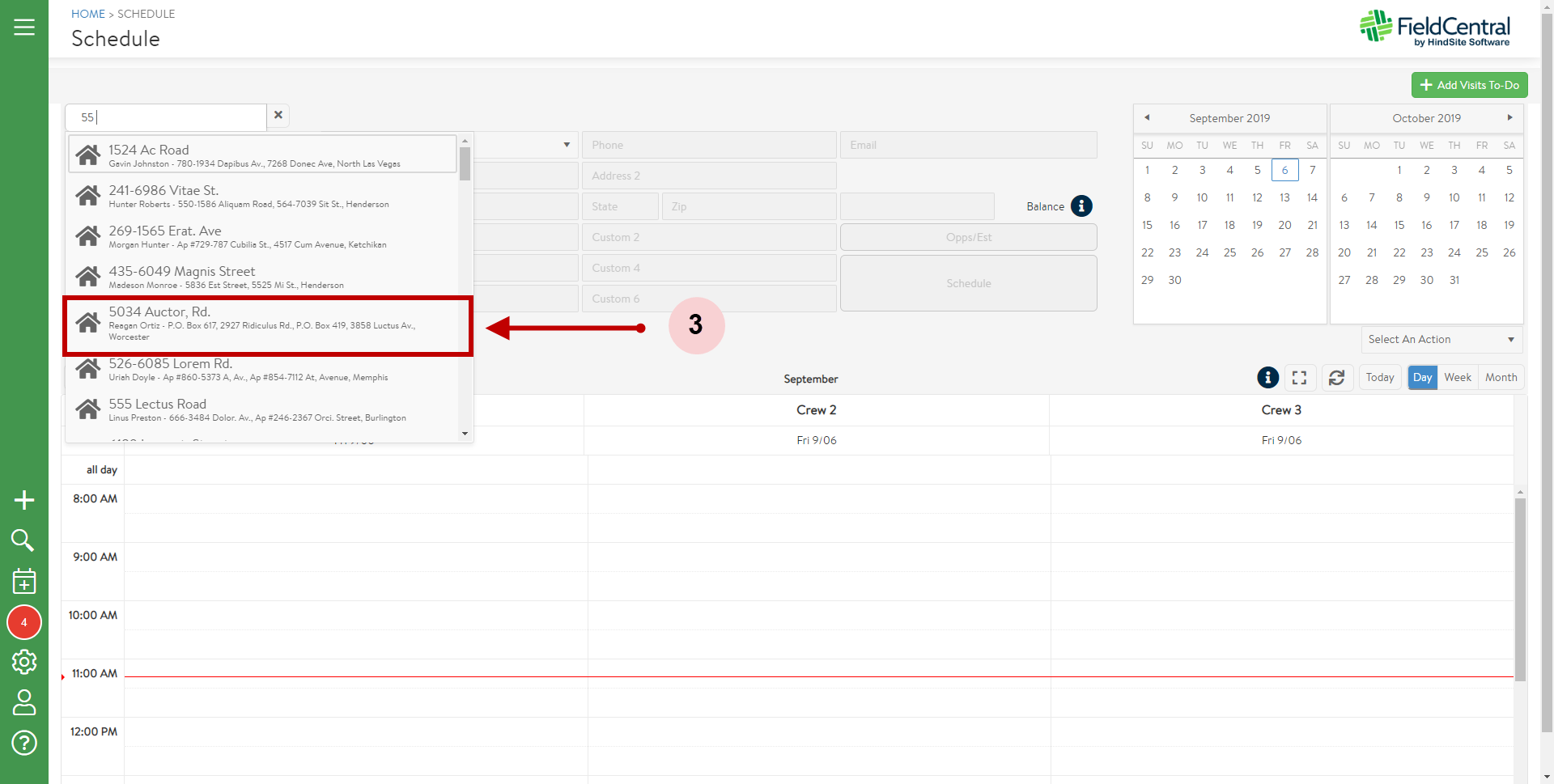 Click Schedule.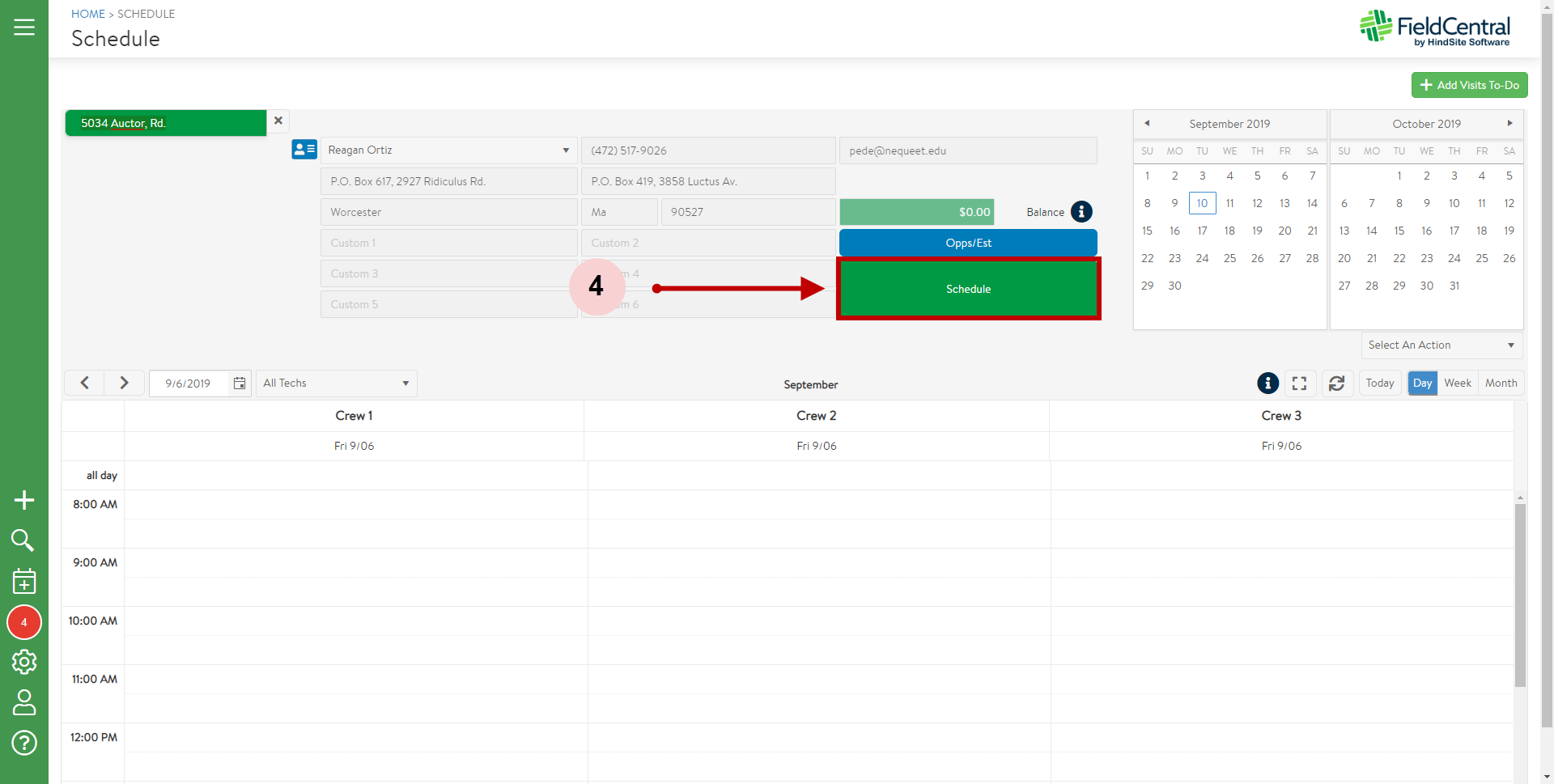 In the Schedule Tab:
Select the desired Service from the dropdown menu and adjust the desired Rate and Rate Type.
In the example below, we have chosen a Labor service with a rate of $80.00 at an Hourly rate. If this work order is a part of a Purchase Order, we can enter the number in the PO# entry box.
We can then turn On the Work To Do for the type of Labor service and also budget the desired number of Man Hours for the work order to be scheduled.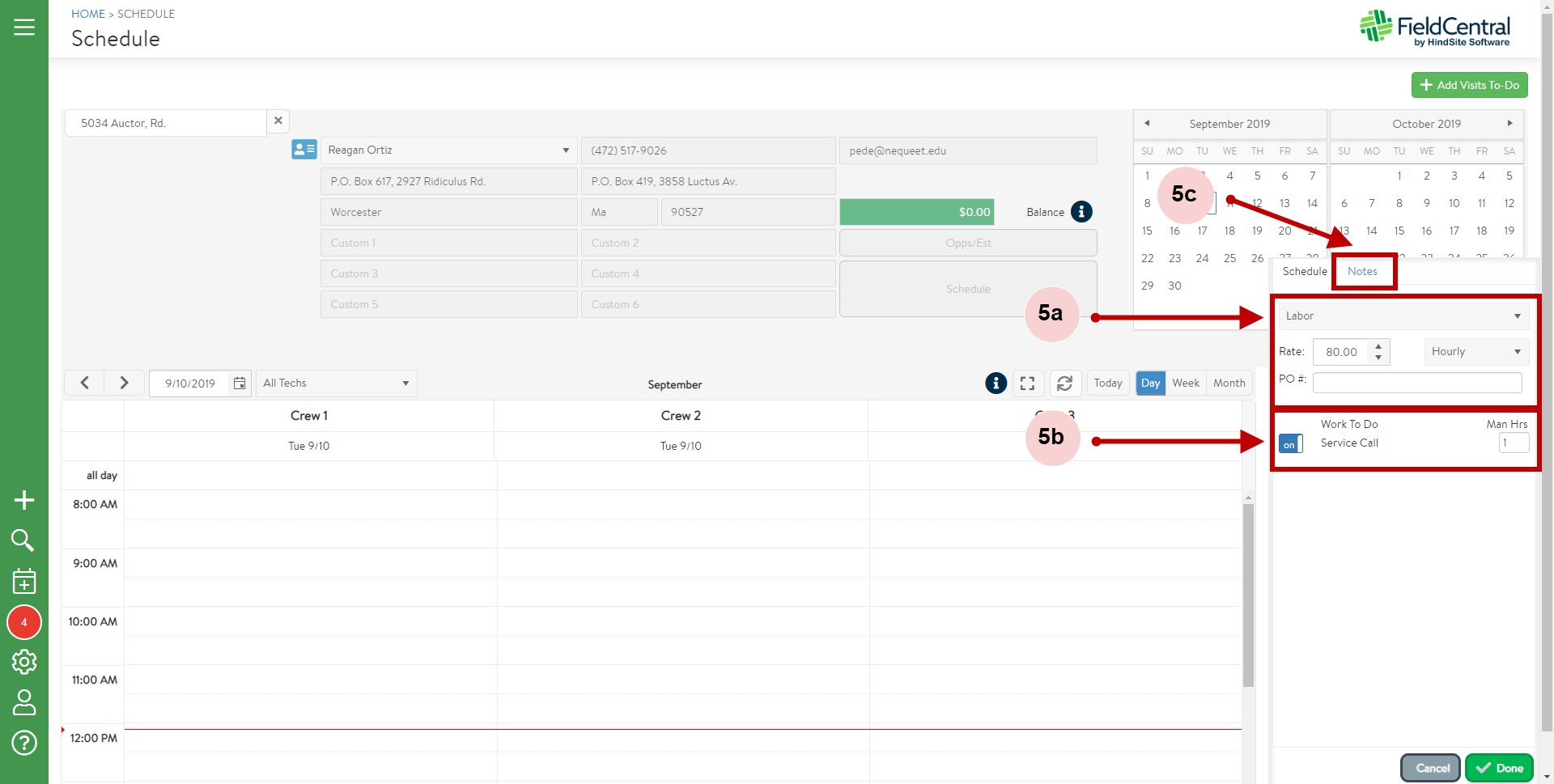 In the Notes Tab, we can turn Notifiers On/Off and add additional comments for our field technicians/crews to review.
The Notify Field to Call Ahead will display a red phone icon to the right of the field app' s work order. By tapping onto the red phone icon, it will allow you to call the contact.
The Notify Office will send an electronic signal back to the offince when this work order starts and/or is completed.
The Notify on Field App will display a red flag icon to the right of the field app's work order. This is a unique indicator that can be used to your company's preference.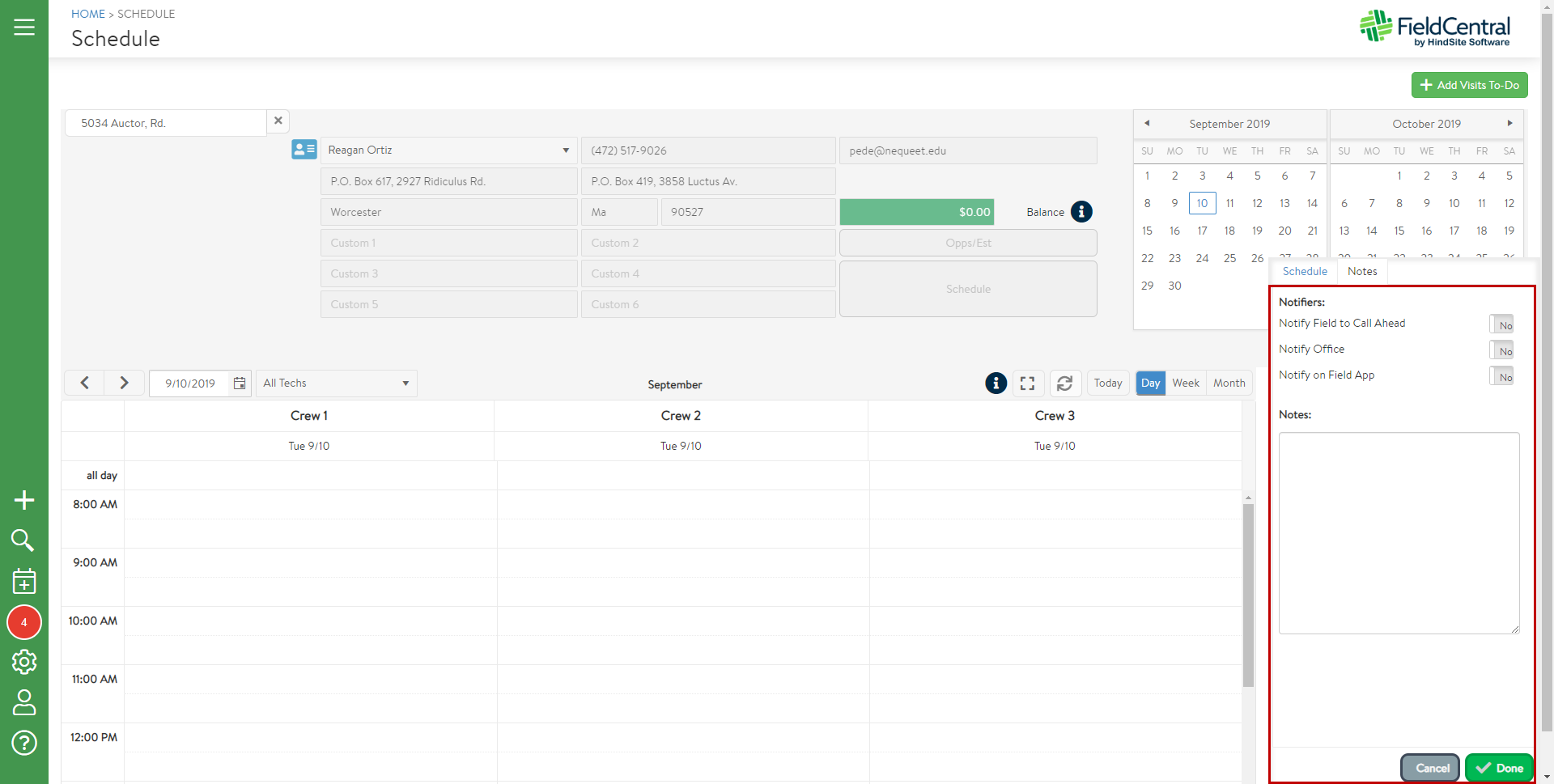 After filling in the proper information for the work orders, you can then click onto the desired crew's date and time on their perspective column. This will choose where you want to place the work order.
Click Done to the bottom-right to finalize the work order.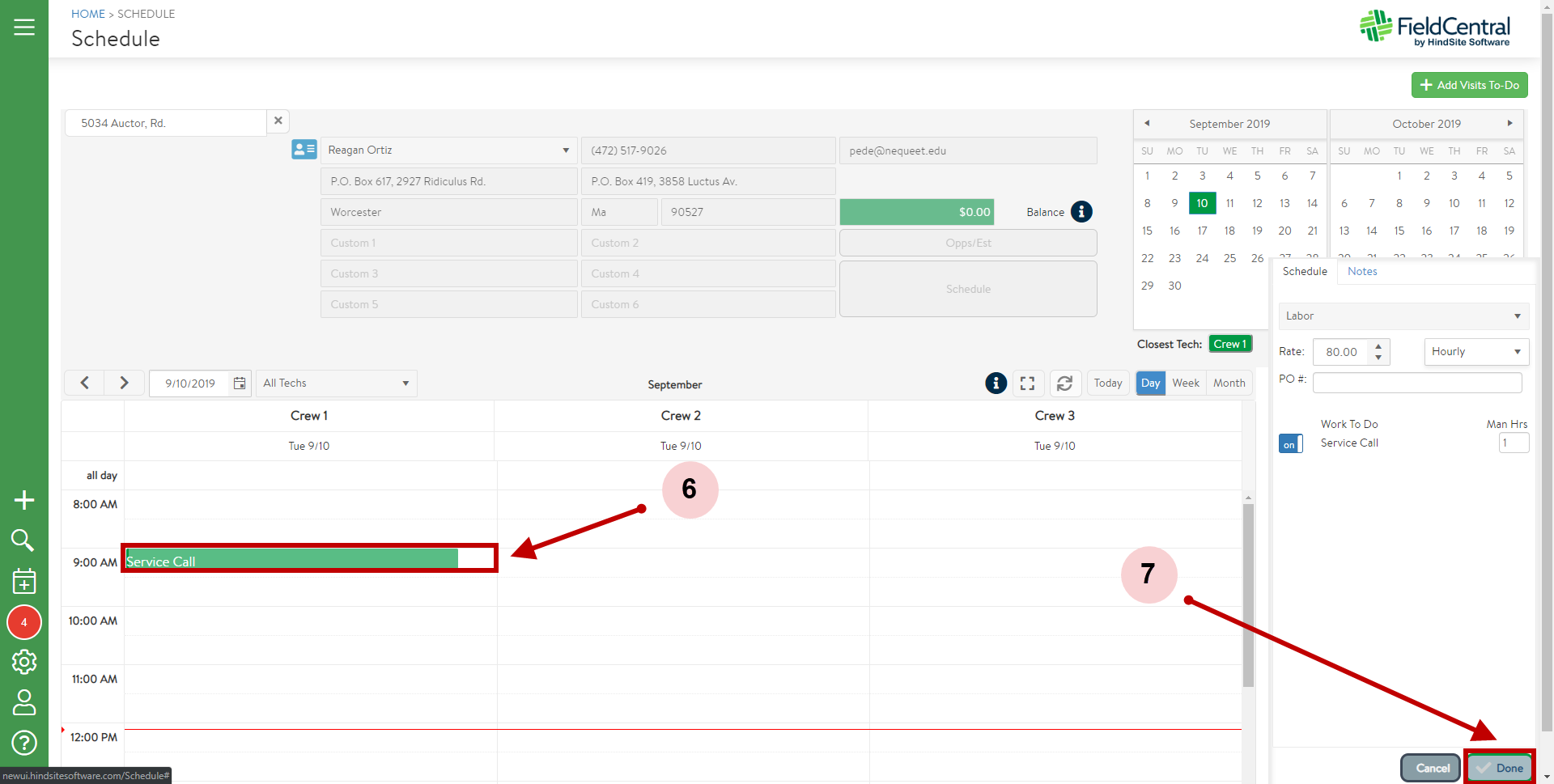 As your end result, your work order should look like the example below.