The main purpose of the Visits Management section is to manage your Visits whether they need to be scheduled . This article is all about how to use it.
To start, we will first have to access the Navigation Bar shown below: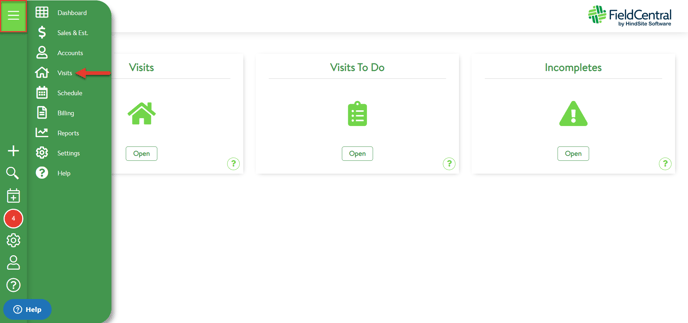 From here you then want to click on the 'Open' button under the Visits section that has the icon of a house and it will take you to the screen below: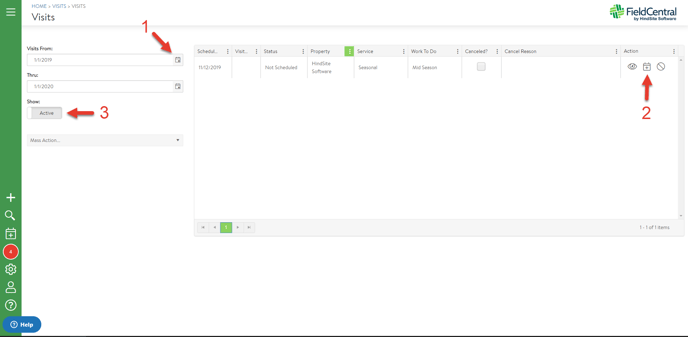 1. The Date selection boxes shown here allow you to choose a date range to refine your Visits search based upon the Date.
2. In the action column there are 3 different actions:
- The Eye Icon allows you to edit the Visit which allows you to manually add and edit Times and Materials. You can also apply a price Override in that screen as well.
- The Calendar Icon will bring you to the schedule screen and allows you to schedule the visit
- The Ø Symbol allows you to cancel the visit if it no longer needs to be done
3. The 'Show' box allows you to choose between only displaying 'Active' visits or 'All' visits. When showing 'All' it will simply add the Canceled visits to the list.