FattMerchant Apply payments directly in the field
Collecting payment for completed work is a critical task in any industry, and having the ability to collect payment for the completed work from within the field in our day of age is now a crucial necessity for any successful business.
For the ability to see and use the FattMerchant payment in field option, your technician or crew lead must have the proper setting enabled to allow dollar values to be seen from the field. If you have not done so, please contact your Office Manager to have the option be enabled.
Enable FattMerchant on the HindSite Field App
To start collecting payments in the field, please follow the steps below.
On the HindSite Software Field App, tap onto menu button located at the top left-hand corner.

Tap Settings.


Enable the option to Use FattMerchant.

Collecting Payments with HindSite Field App
Customers who already has a credit card on file will populate with the ** DO NOT COLLECT MONEY. CARD IS ON FILE. ** upon tapping into a work order.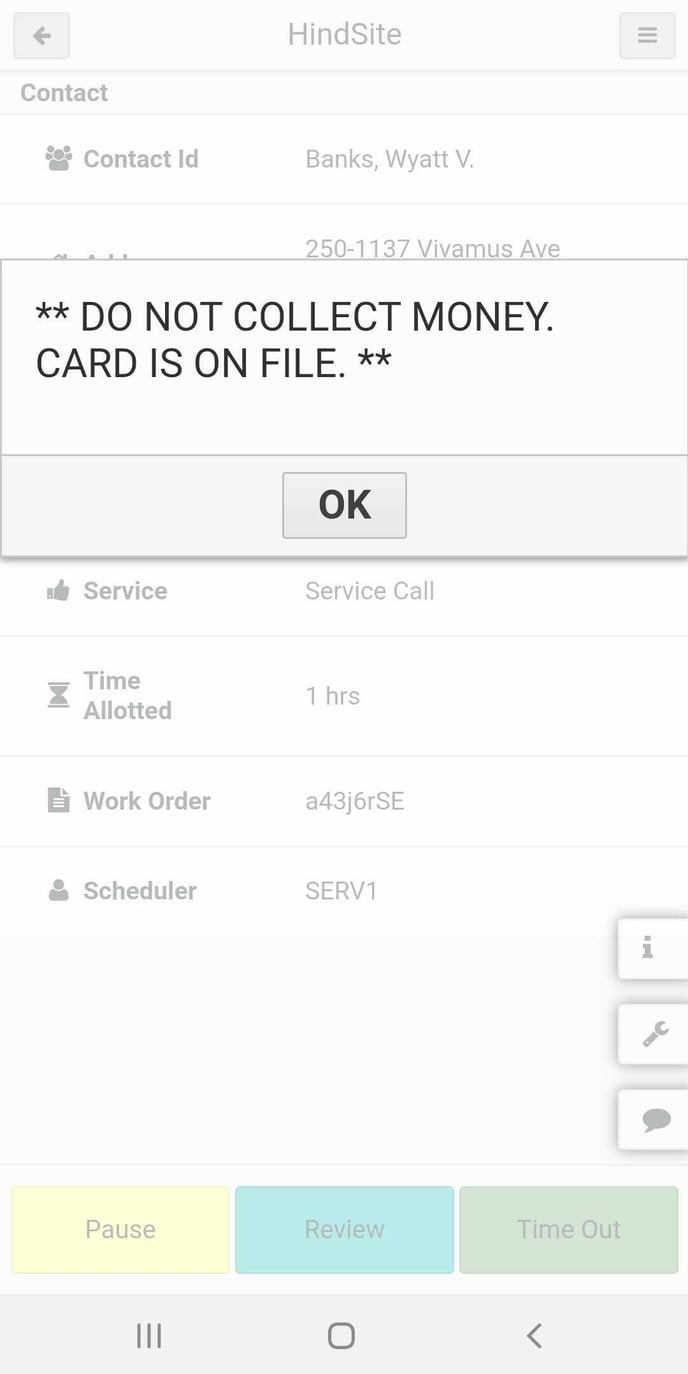 To begin collecting payments from the field, once the technician mark a work order as Complete, he/she will be able to review the Work Order Summary.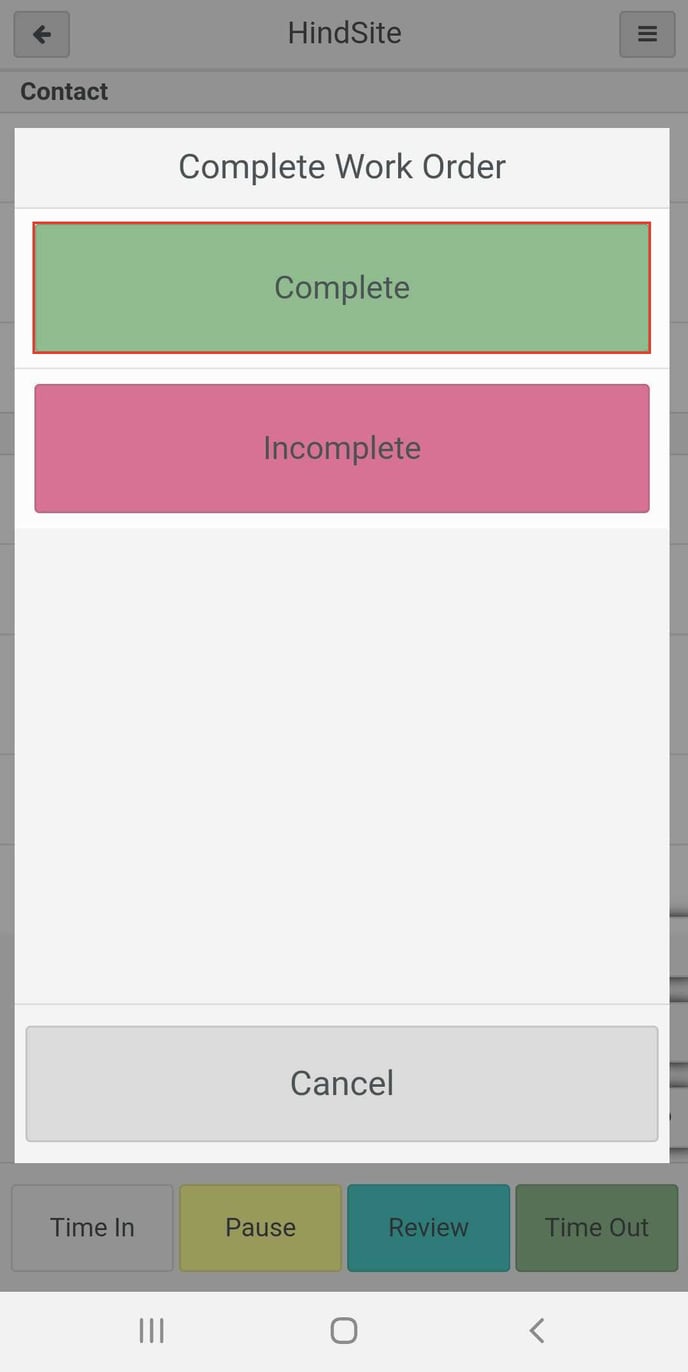 From within the Work Order Summary, he/she can tap onto the FattMerchant button located to the middle-bottom of the summary screen.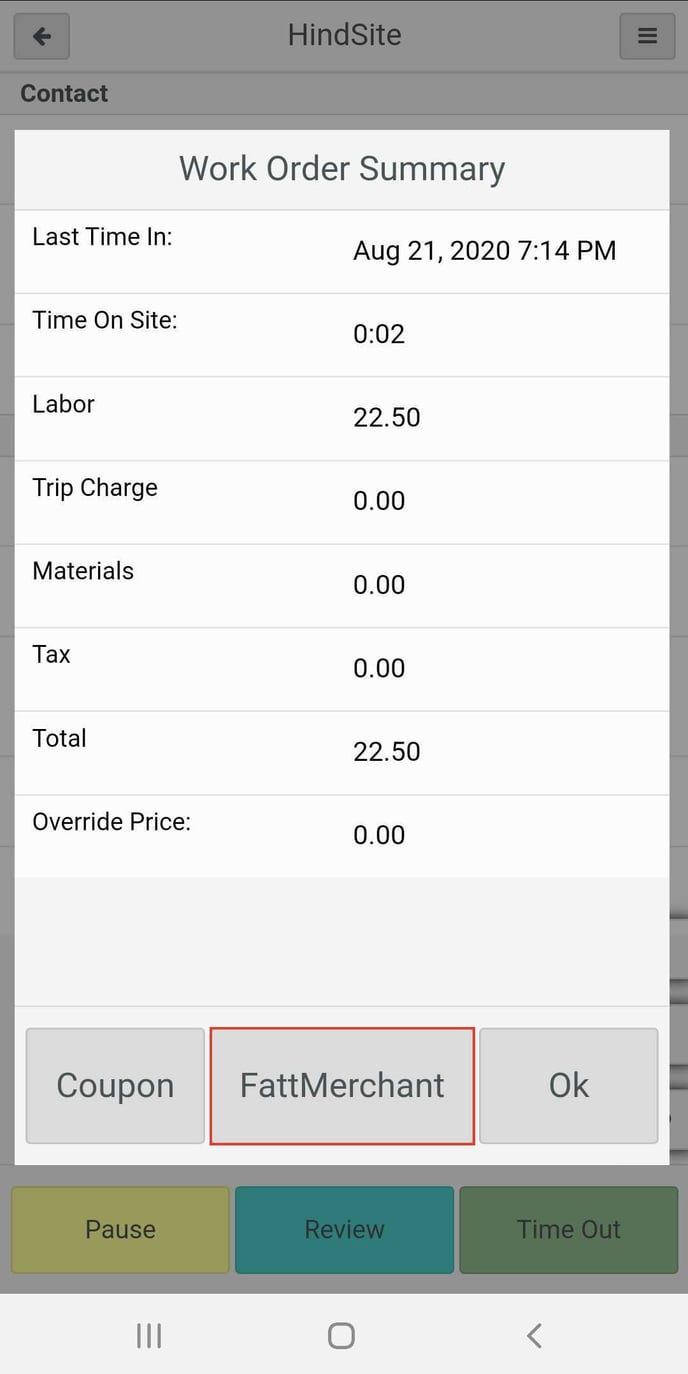 Scroll to the bottom and enter the 12-digit credit card number, CVV, Card Expiration Month, and the Card Expiration Year. After verifying the Payment Amount, tap Pay to apply the payment.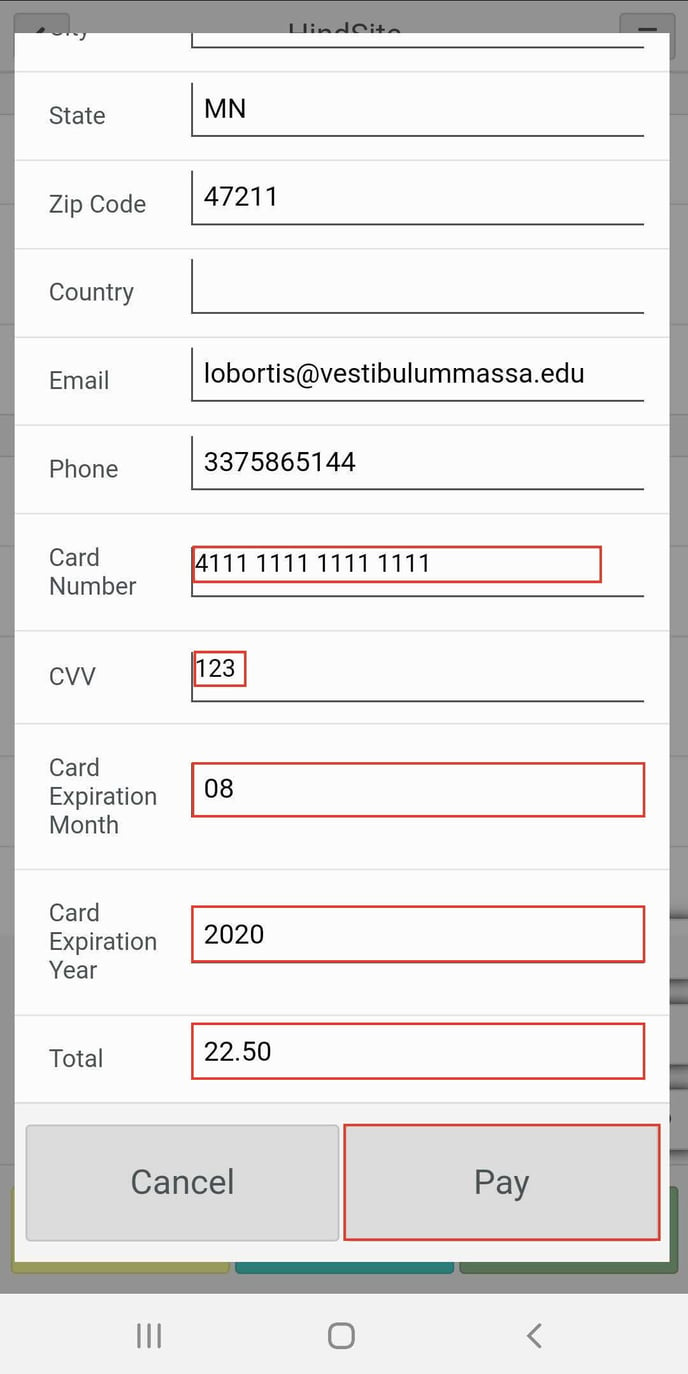 Once the payment has gone through, a payment prompt message will populate indicating if the payment was successful.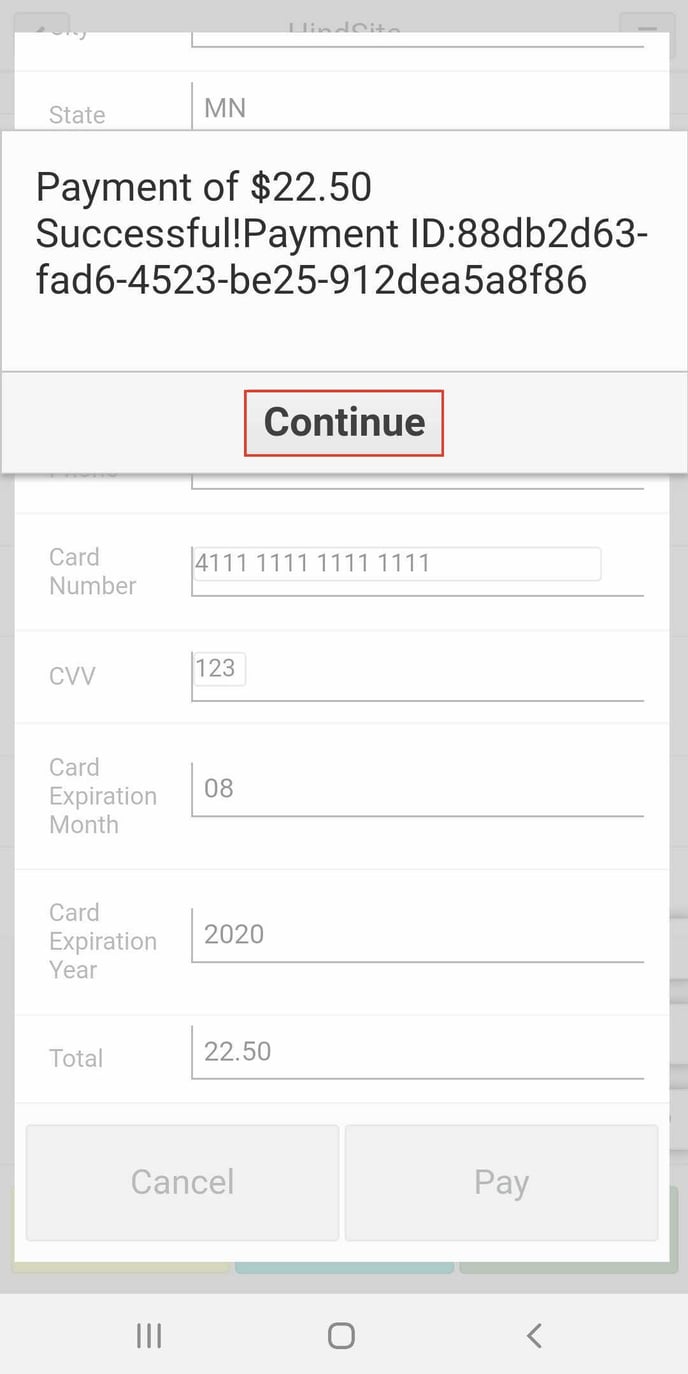 After the payment as gone through, we can then have the customer sign to capture authorized approval of payment.