Reminders are useful when there is a task needed to be completed for a specific property that needs to happen at a later time.
SEEING REMINDERS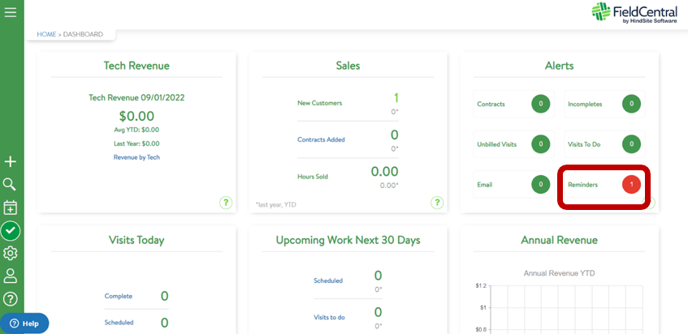 Reminders for the day will be on the dashboard page under alerts.
CREATING REMINDERS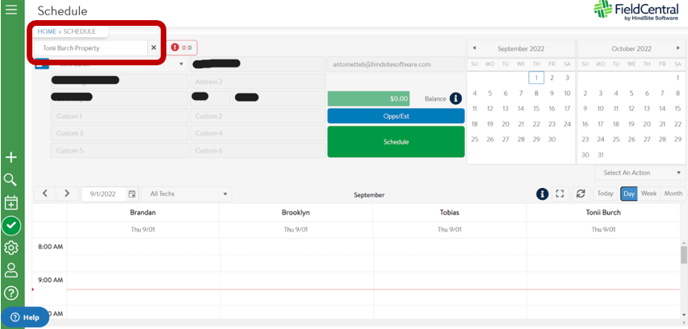 Select the property in which you need to schedule the reminder. It must be selected under the property name and not the contact's name.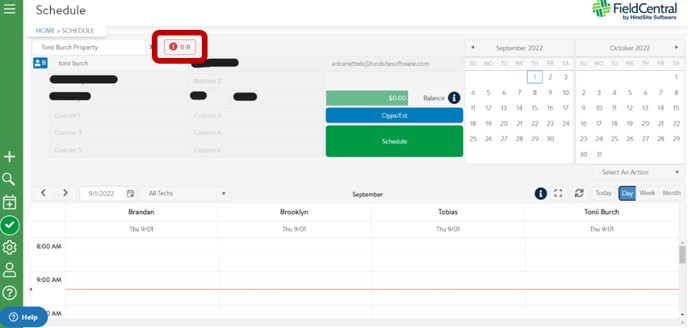 Select the property summary.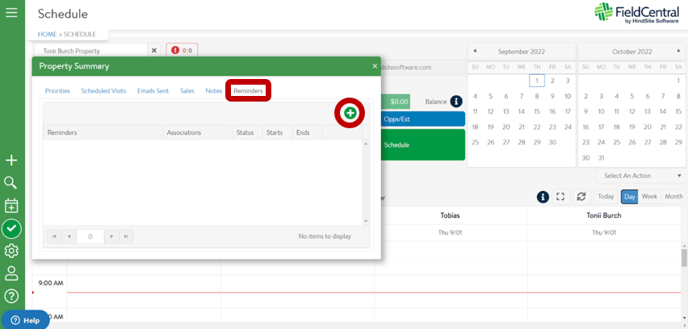 Under the reminders tab, select the green plus sign to create or add a reminder to the property.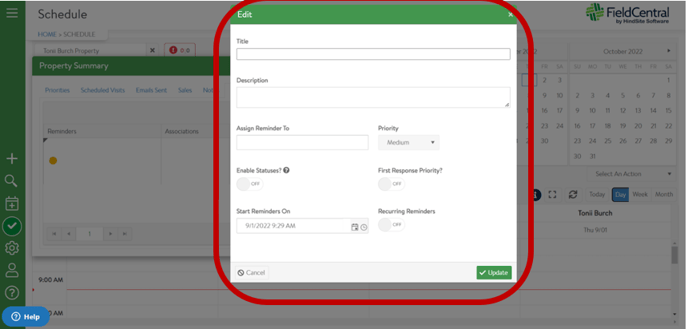 Fill out the information needed in the reminder.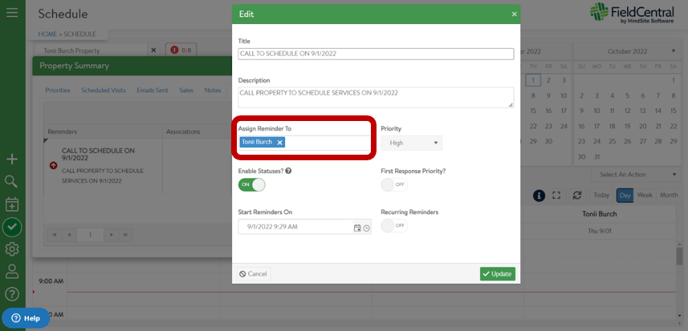 Assign the reminder to a specific employee/technician that needs to complete the task or leave that blank for it to be completed by anyone.



STATUS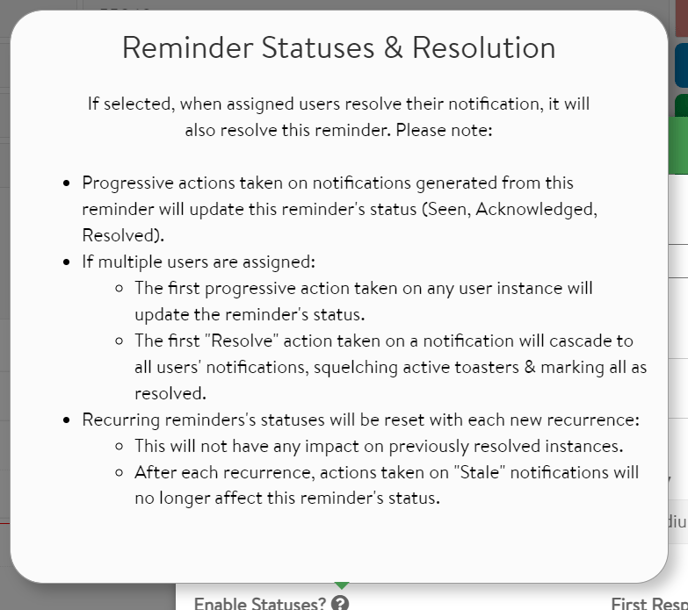 Enabling status will notify the assigned employee/technician what state their reminder is in.
POP UPS AND NOTIFICATIONS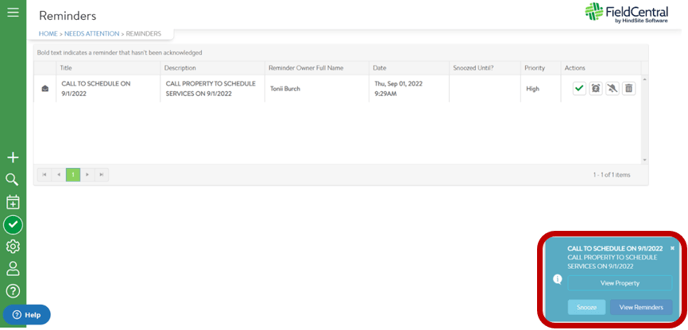 Notifications will pop up in the bottom right corner of the screen.