Schedule view/tooltip fields
This section will explain how to change information shown on the schedule and what important information is wanted to be displayed while scheduling, after scheduling, and information vital for the technicians to know.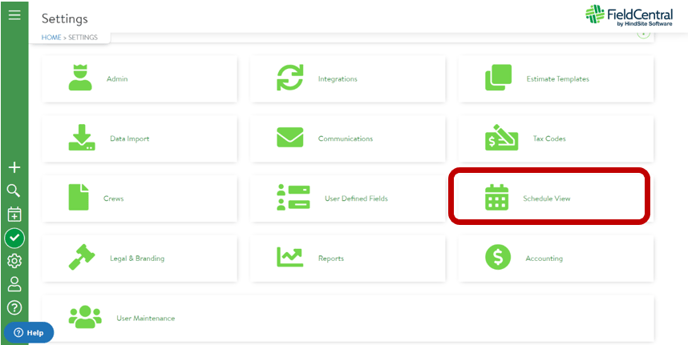 In the settings page select schedule view.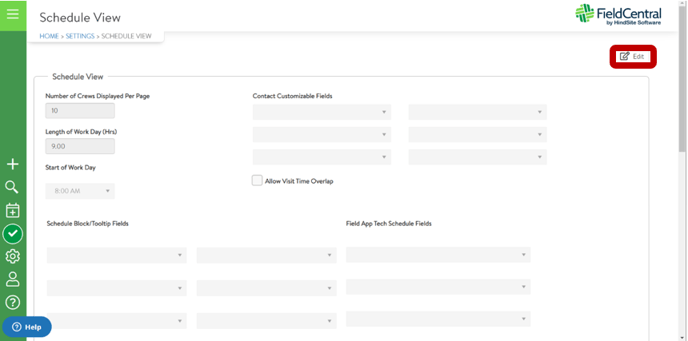 It will bring up this page. This is where the schedule can be edited to display the information about each client to be seen on the schedule directly. To make changes select the edit button in the top
right corner.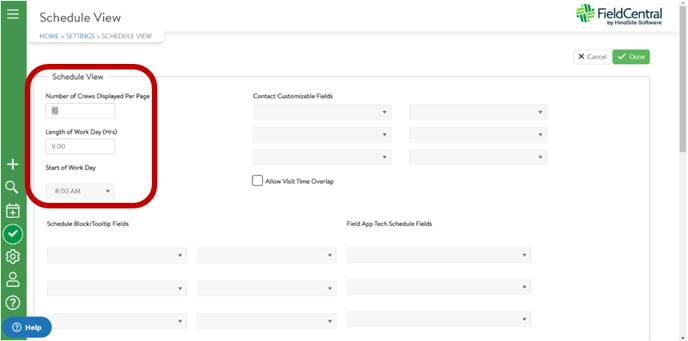 In this section, select the number of crews displayed, the length of the workday, and when the workday starts.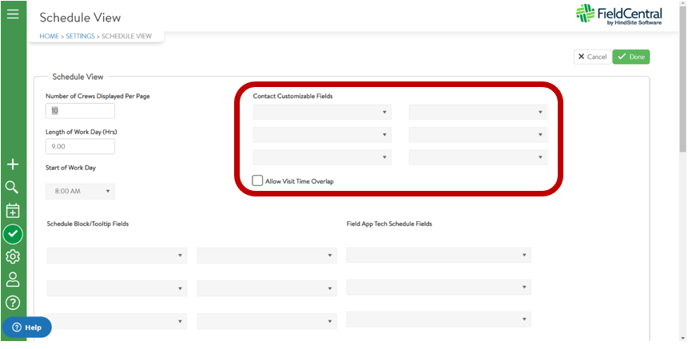 In this section, select the drop downs to display what information will be displayed about the contact/client to be displayed on the scheduled appointment.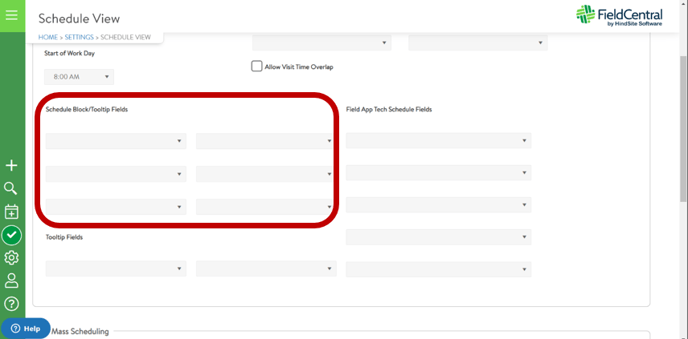 In this section, the dropdown menus give options to show what will be seen when an appointment is booked by hovering over the appointment block on the schedule.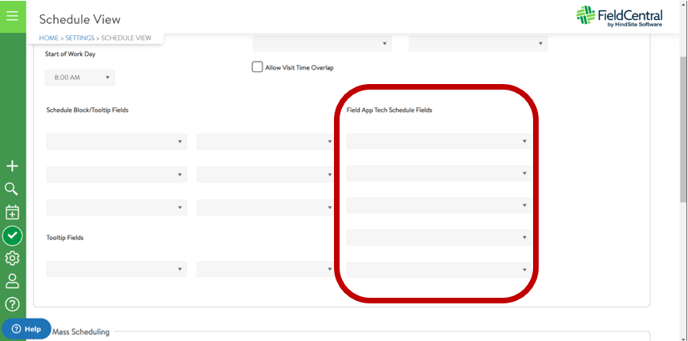 In this section, these give the options for what the technician will see in the field app for each appointment without having to click into the appointment. It will provide a snapshot of important information the technicians will need to know.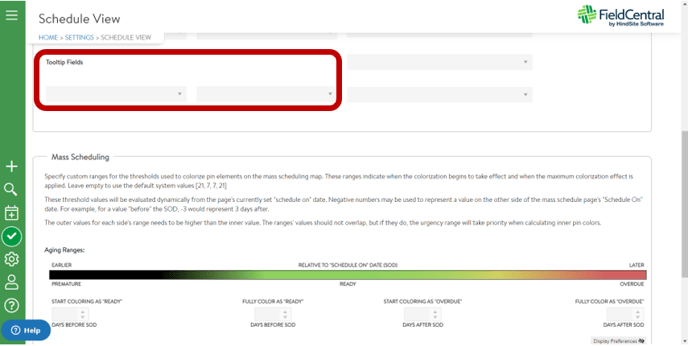 In this section, there are options to see additional information on the scheduled appointment. By hovering over the appointment block, it will show this additional information.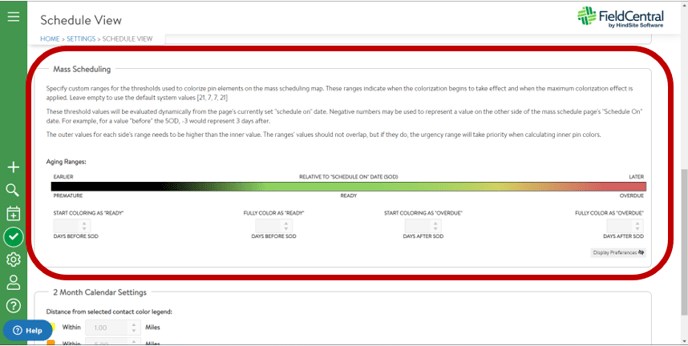 In this section, specify custom ranges for the thresholds used to colorize pin elements on the mass scheduling map. These ranges indicate when the colorization begins to take effect and when the maximum colorization effect is applied. Leave empty to use the default system values [21, 7, 7, 21] These threshold values will be evaluated dynamically from the page's currently set "schedule on" date. Negative numbers may be used to represent a value on the other side of the mass schedule page's "Schedule On" date. For example, for a value "before" the SOD, -3 would represent 3 days after. The outer values for each side's range needs to be higher than the inner value. The ranges' values should not overlap, but if they do, the urgency range will take priority when calculating inner pin colors.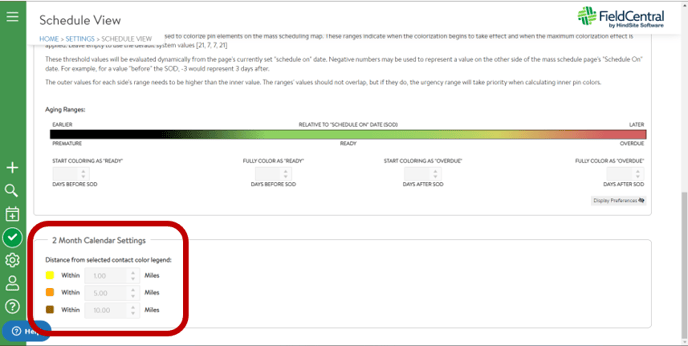 This section provides ranges for already scheduled appointments compared to the appointment being scheduled at that time. It helps schedule appointments closest to one another to help the technician stay in the same area.